With marketing budgets for small businesses slashed, it's understandable that even small purchases must pay for themselves. That said, I think the $200 you'll spend on the Flip HD Camera (affiliate link) is well worth it.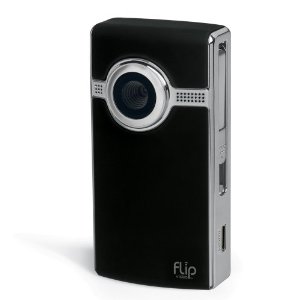 The Flip HD Camera is the simplest, easiest way to start creating videos for your company. Buy the camera, upload the videos to YouTube and you've got the beginnings of a proven, almost no-cost strategy for boosting business.
Some of the most amazing marketing is happening now with YouTube videos. A great example of this is BlendTec, a blender company that increased business by 500% with their awesome "Will It Blend?" campaign. These videos allowed BlendTec to reach a group of people who wouldn't have considered using their product before.
Here's an example of a video in this series:
There are some downsides to the Flip HD that you should know going in:
I've found its battery life isn't completely dependable. One of my 2 Flips shuts off with regularity when shooting long segments of video.
There is no ability to use an external mic. The sound on the Flip is passable but not as good if you need really professional-level sound.
But even with those issues, I still recommend this camera. It's super easy to use, is beautiful to look at and a really good quick entryway into video marketing for small business marketers.
Buy It Here (affiliate link)